Kiran Reddy - Chess Coach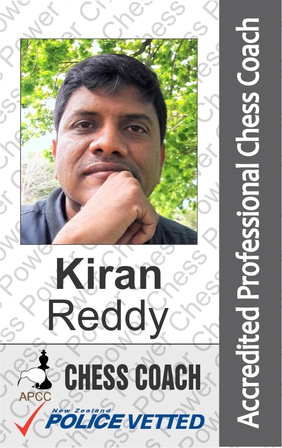 Kiran's progressive and positive approach when working with kids results in a positive, engaging experience where nobody is left behind.
Why do you love Chess?
Chess improves concentration and you can really focus on any other activity if you play chess on a daily basis. So, I love this game.
When/how did you first learn to play?
I started playing chess at the age of 6 years. I use to play chess with my brother and then started playing in street tournaments.
Why do you enjoy working with kids?
I love to share my knowledge with others. Kids learn faster than adults and they can focus on the game. Chess also helps them to focus on other activities as well.
Your main Chess achievements?
I am a university chess champion during my college days.
How do you think Chess helps kids?
Chess helps kids to improve their concentration and it helps them to actively participate in other sports as well.