Scott Savidge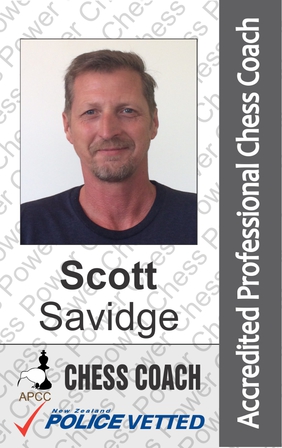 Scott is an experienced not-for-profit program manager and volunteer coordinator. He has previous experience in mentoring/coaching/teaching children and works as a chess coach in the Wellington region.
Why do you love Chess?
I enjoy chess because it's such a wonderfully complex and demanding game. I love that Chess transcends age, language and culture and teaches good sportsmanship and emotional resilience. One of the nice things about Chess is it is free to play, portable and wonderfully quiet.
When/how did you first learn to play?
I was taught to play around eight or nine by my Grandad Bob.
Why do you enjoy working with kids?
Working with kids means I get to help shape their lives in meaningful ways.
What are your main Chess achievements?
My biggest achievement in chess is becoming a coach. That and not crying when I lose.
How do you think Chess helps kids?
I think chess helps kids on so many levels and is a great alternative to the tech-driven world that we live in.