Term 2 2011 Interschools Chess Tournament Results - Hawera Zone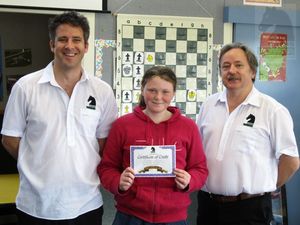 Our very own Chess Power team took on Matapu School head to head and managed to take the win by half a point on the final round!
Chess Coach Bruce Pollard played a queen down and Chess Power CEO played a Queen and Two rooks down. If this wasn't hard enough, the Chess Power team only had two players whilst Matapu had four players contributing to the team score each round.
Posted: Mon 11 Jul 2011