Ask The Coach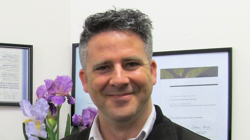 Ask the Coach is a great way you can ask anything you like about Chess. Our experienced coaches will answer you and point you in the right direction. 
Just put in a title and message. You can also be emailed when someone replies to your message!
Safety
At Chess Power, being kid safe is very important to us. This is your site, please help to keep it safe by reporting any inappropriate behaviour! Email safety@chesspower.co.nz.
Certain words are banned in our message pages and will result in instant account closure.
Note that all messages posted are recorded and reviewed. Your IP address is recorded. If you abuse other players or we receive any complaints, we will follow up in REAL LIFE.
---
Click here to post a message | Showing all messages | Show starting threads only
Hi, there! My son Kenneth is interested in chess, I want a coach to teach him, he is 8 years old, he knows the basic knowledge.

Posted: 2019-11-23 13:30 by Sam Jayathilake

yes any tournament bro

Posted: 2019-09-05 09:41 by turanga richmond

★

★

★

★

★

Hi,there! My son Sonny is interested about chess, I want a coach to teach him, he is 7 years old , he know the basic knowledge,and he can come on Tuesday or Thursday after 3:40 .

Posted: 2019-01-27 17:41 by Amy

★

★

★

★

★

We ended up removing our live chess feature but you can play live chess on our recommended site, www.chesskid.com.

Posted: 2018-10-21 10:08 by Paul Macdonald

★

★

★

★

★

Yes, en passant is a normal move used in all chess tournaments around the world including Chess Power events.

Posted: 2018-10-21 09:58 by Paul Macdonald

★

★

★

★

★

I was wandering if you can do en passant in regional chess tournaments, as I am going to one in timaru soon. please reply

Posted: 2014-08-04 18:06 by Mr mcnerdy

★

★

★

★

★

Look, I try to get into live chess but when I do, it just turns red and says live chess. And then it does nothing. Could you help? Thanks would be sooo appreciated

Posted: 2011-11-25 20:53 by pandalover30