As the 2nd to last chance to qualify for the MC Cup Finals, there was everything to play for.
The event had a great feeling about it and was thoroughly enjoyed by all.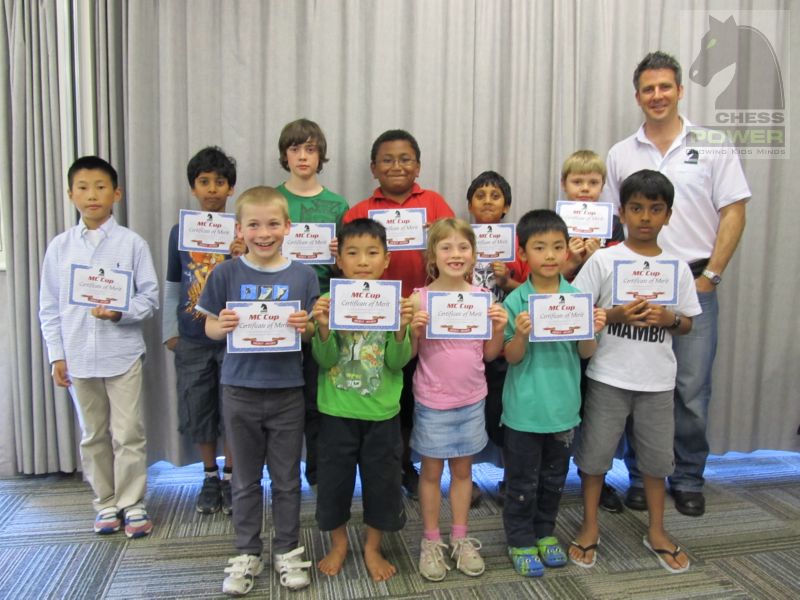 Merit Award Winners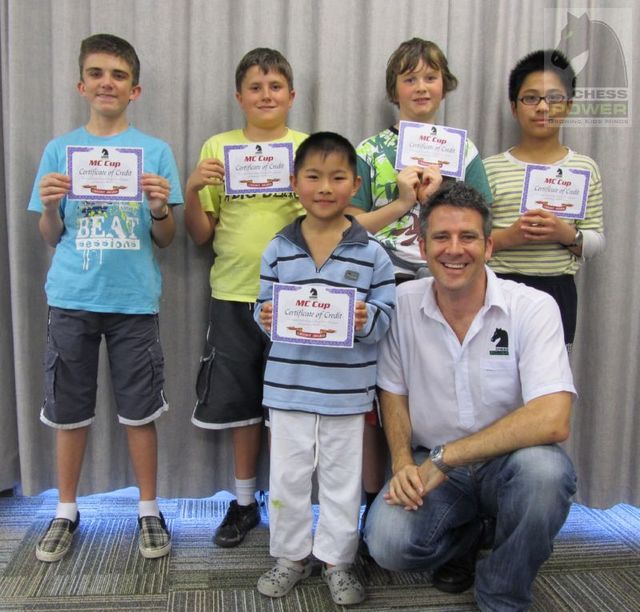 Credit Award Winners
The overall winner was Rodney Li who came 1st on Tie Break with 4.5 points.Rodney has now qualified to compete in the MC Cup finals. To see the other qualifiers of the MC Cup finals from previous events view the MC Cup finals page.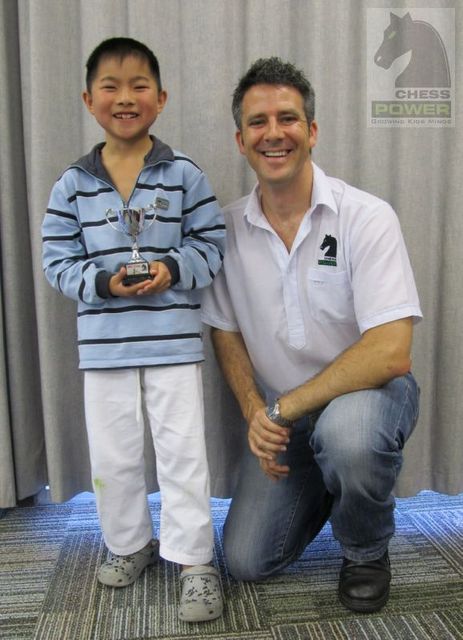 Rodney Li - 1st Overall and Under 10 Winner
Gareth Fairholme came 2nd and Michael McKenzie came 3th, both also achieving 4.5 points.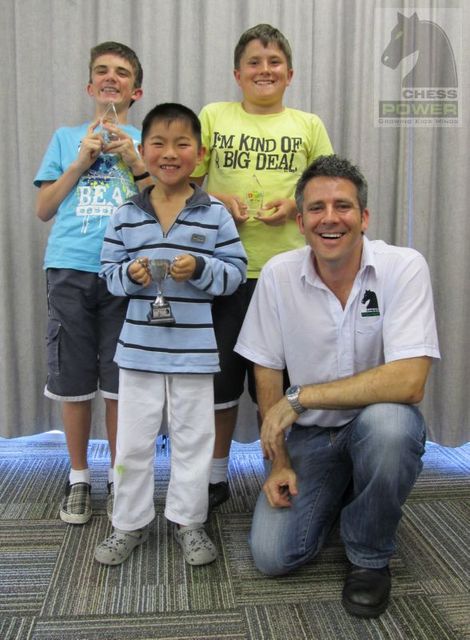 1st, 2nd and 3rd overall
Rodney Li also won the Under 10 Division. Alan Green came 2nd in the Under 10 division and David Yao came 3rd.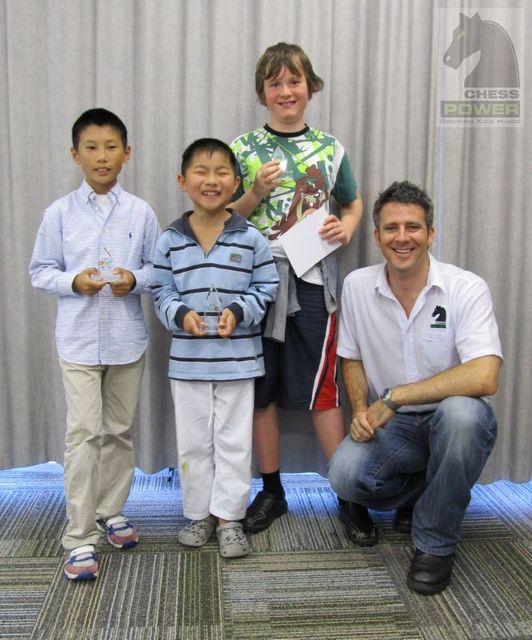 Under 10 Division Winners
In the Under 14 Division, Gareth Fairholme came 1st on Tie Break with 4.5. Michael McKenzie came 2nd also on 4.5. And Yu Le Kong-Lim came 3rd. A great result for his first MC Cup.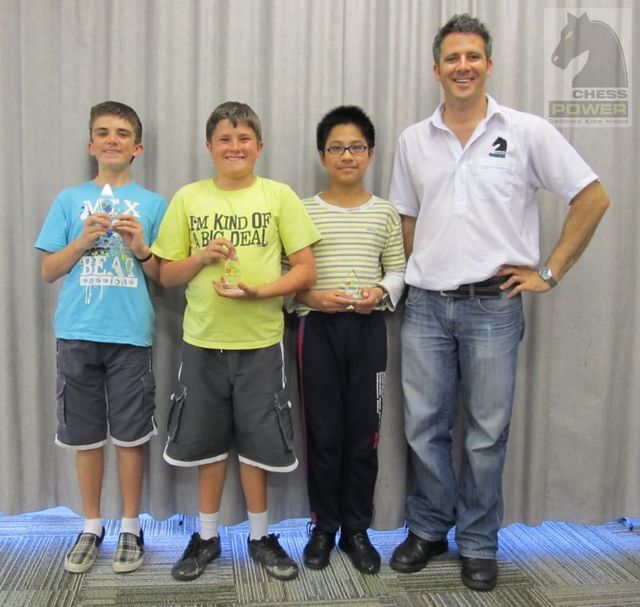 Under 14 Division Winners
From the team at Chess Power, a special thank you to all the participants and parents for your continued support. Thank you to the many new-comers who travelled to attend the event for the first time.
And a special thank you again to Wayne McDougall not only for his ongoing support of the event but also for his great photos!
We hope to see you at the last MC Cup for the year and help make it the best event this year!