The 2nd MC Cup Qualifiers event for 2013 attracted 48 keen competitors who were excited about their chances to pick up a trophy! Three divisions were held, the Pawns division for beginners, the Rooks for experienced players and the Kings division for experts.
Chess Power Arbiters
Paul Macdonald was the Chief Arbiter for the tournament.
Gramma Macdonald kindly helped in the kitchen for the day serving refreshments.
Biggest Upset
The biggest upsets were as follows:
Pawns division - Saasha Ghadiali for her great win against Akram Al-Chalabi in Round 3. Saasha earns 20 Chess Power dollars for her efforts.
Rooks division - Cindy Wang for a nice win against Frank McCann in Round 4. Cindy picks up 20 Chess Power dollars.
Kings division - Brijesh Sivabalan for an awesome result against Nathaniel Yan in the last round. Brijesh wins 50 Chess Power dollars!
Spot Prizes for Merit Award Winners
The winners of the spot prizes were as follows:
Pawns division - Mary Barton wins 20 CPDs
Rooks division - Justin Mo wins 50 CPDs
Kings division - Richard Lu wins 100 CPDs
All winners will be emailed details for claiming their prizes.
Age Group Winners
Photos of the Age Group Winners and names are below. For additional photos visit our Facebook page.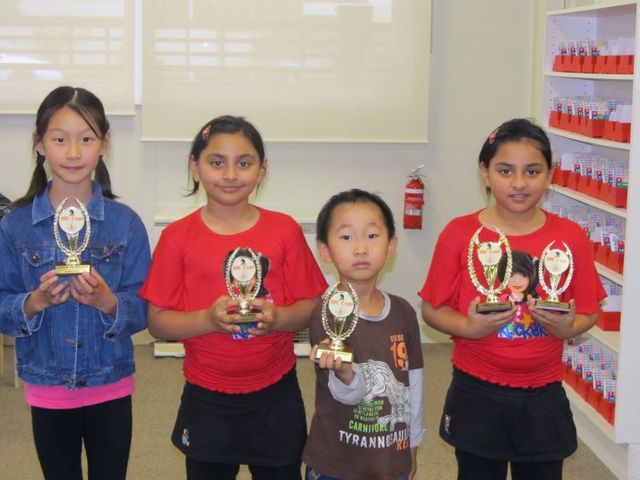 Pawns Division Winners
From left: Malinda Guan (Under 12), Renae Ghadiali (Under 8), Oscar Qin (Under 6), Saasha Ghadiali (1st Overall and Best Girl)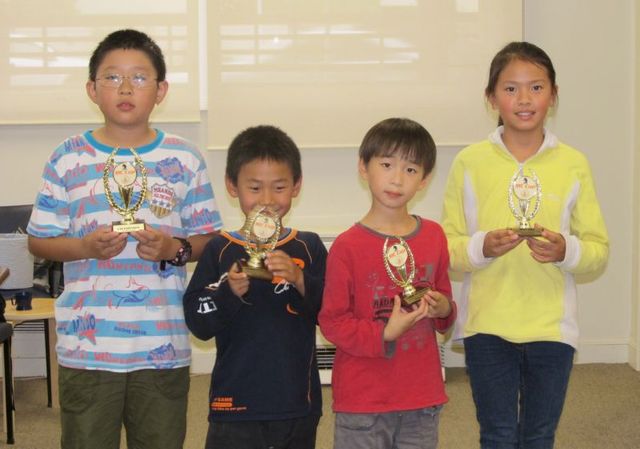 Rooks Division Winners
From left: Samuel Yan (1st Overall), Joe Xin (Under 8), Julian Mo (Under 10), Cindy Wang (Best Girl), Jacob Barry (Under 12) - not pictured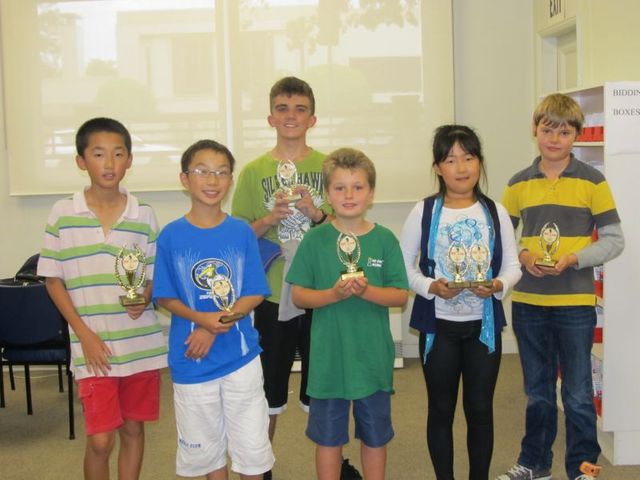 Kings Division Winners
From left: Biyuan Chen (1st Overall), Kevin Guan (Under 12), Gareth Fairholme (Over 14), Jack Rose (Under 8), Nicole Qin (Under 10 & Best Girl), Jack Julian (Under 14)