Term 2 2011 Interschools Chess Tournament Results - South Auckland Zone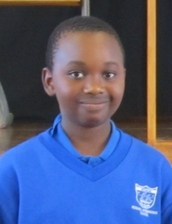 Rosehill Intermediate show the best of South Auckland and qualify for the National Finals.
The Rosehill A team came in clear first with 22.5 points from a possible 28 and have qualified with 5 players in the National Finals. Strathallan came 2nd with 18 points. The Rosehill B team got 16 points. And Clendon Park finished on 14 points.
In the invidivual performance, Taffy Takawira from Rosehill Intermediate was the unbeatable star of the tournament achieving a picket fence with 7 from 7 games. Keanu Naden came in 2nd place with a respectable 5.5 from 7.
The best players from Strathallan were Daniel Passau and Raymound Luo with 4.5 from 7. And Clendon Park's best players were Te Ataiti Adams and Merenia Key with 4.0 from 7.
The best girl was Aimee Read from Rosehill Intermediate with 4.5 from 7. 2nd= was Te Ataiti Adams and Merenia Key both from Clendon Park.
Posted: Wed 01 Jun 2011