The last MC Cup Qualifier for 2011 was a real nail biter. With no less than 10 players a single point apart after the final round, anybody could have been the final qualifying player for the year.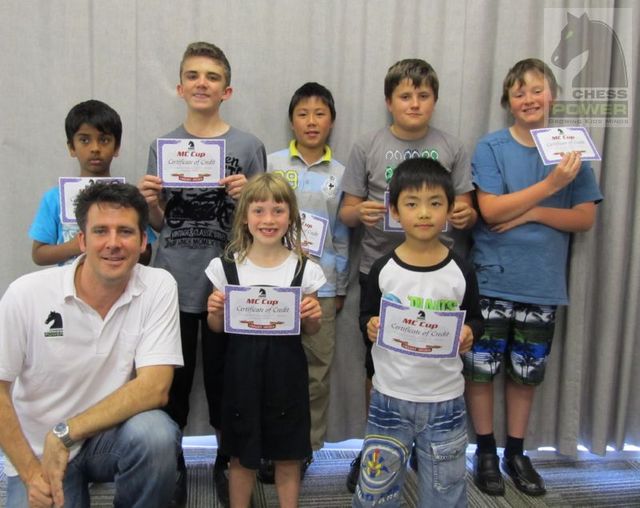 The Merit Award winners were happy to get a Credit Award certificate in error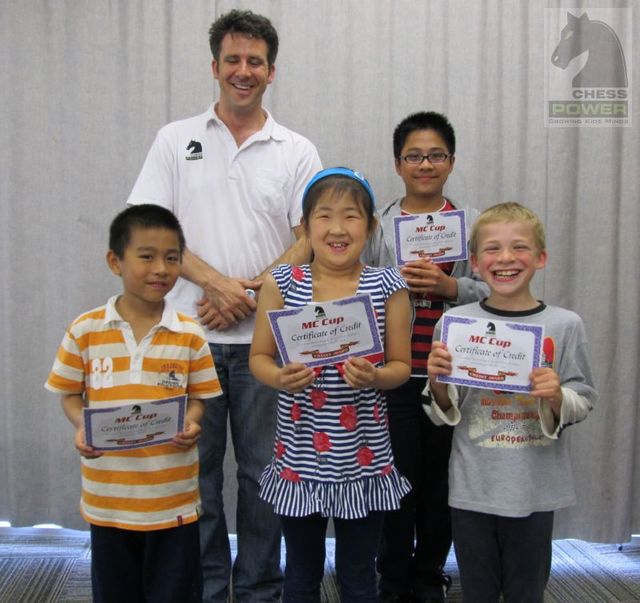 Credit Award Winners 4.0/7.0 (Nikolai Tee, Nicole Shu-Yu Qin, Yu Le Kong-Lim, Euan McDougall)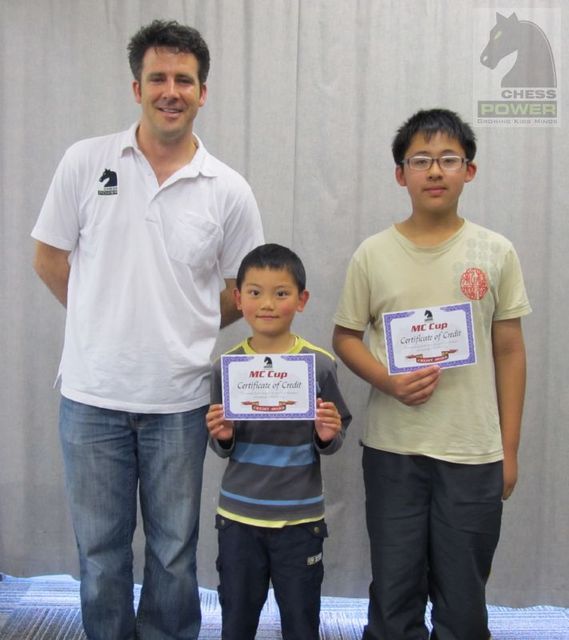 Credit Award Winners (4.5/7) - Allen Fan & Qi Le Kong-Lim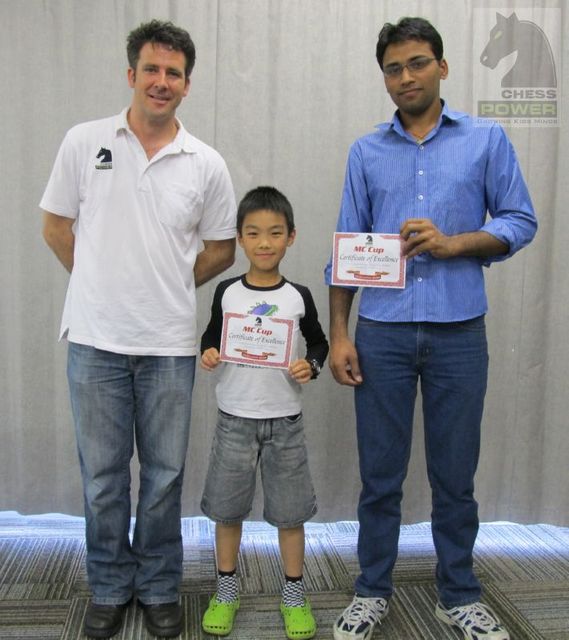 Excellence Award Winners (5.0/7) - Daniel Gong and Vinod Kumar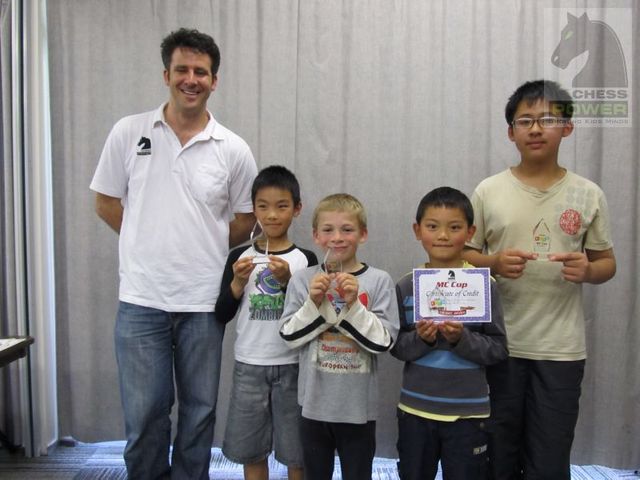 Age Group Winners - Daniel Gong (U14 - on request), Euan McDougall (U10), Allen Fan (U8) and Qi Le Kong-Lim (U12)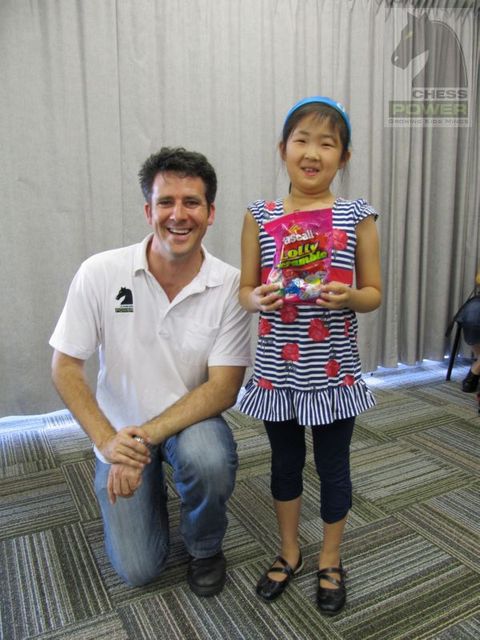 Best Girl Nicole Shu-Yu Qin wins a lolly scramble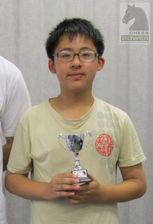 MC Cup November 2011 Qualifier - Qi Le Kong-Lim
Congratulations went to Rohan Patel for winning the Knights Tour. The best part of the tournament for me was watching the lolly scramble at the end and seeing the kids negotiating for better lollies!
From the team at Chess Power, we would like to thank you for your support of the MC Cup throughout the year. We look forward to even bigger and better MC Cup events next year. We will be taking all your feedback on board to make sure future MC Cup events are better than ever!
You are welcome to come and watch the MC Cup finals being held on Sunday 11 December. If you have qualified for the MC Cup finals, please ensure you register before Tuesday 6 December by sending an email to mccup_finals@chesspower.co.nz with your contact information.