The MC Cup Championships event for 2012 was the culmination of participation across all of the MC Cup Qualifier events through 2012. We held two divisions, the Open Division not requiring qualification and the Kings Championship Division which required qualification. Qualification to the Kings Championship division could be achieved either by winning your age group in the Kings Division in previous MC Cup 2012 events or by reaching Magic Number 15 where you points total 15 or more for all events in 2015.
We had 32 keen competitors in the Kings Championship Division all eyeing the ultimate prize - the title of MC Cup Champion 2012. In the Open Division we had 14 participants competing to become the MC Cup Open Division Champion 2012.
Chess Power Arbiters
Paul Macdonald was the Chief Arbiter for the day.
Gramma Macdonald kindly helped in the kitchen for the day serving refreshments.
Challenges
Sophia Khan and Nathan McDougall won 200 Chess Power Dollars for guessing the Hungry Knight challenge.
Renae Ghadiali won the Open Division Spot Prize of 100 Chess Power Dollars.
Akram Al-Chalabi won the Championship Division Spot Prize of 200 Chess Power Dollars.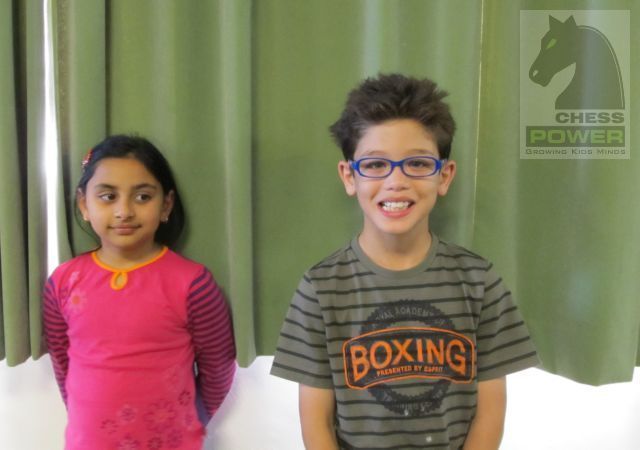 Grand Prix Winner
Each year we award the one player that scored the most points across all MC Cup events in 2012.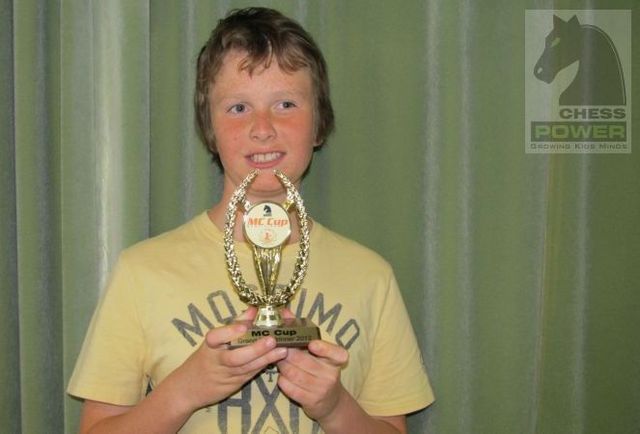 Grand Prix Winner 2012 - Alan Green



Divison Winners
Photos of the Division Winners are below. For additional photos visit our Facebook page.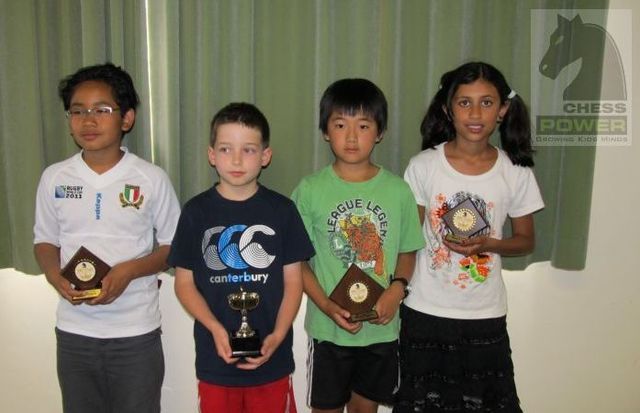 Open Division Winners
From left: Azrie Azizi (3rd Place), Lucas Salazar (1st Overall Champion), Jeffrey Zheng (2nd Place), Sophia Khan (Best Girl)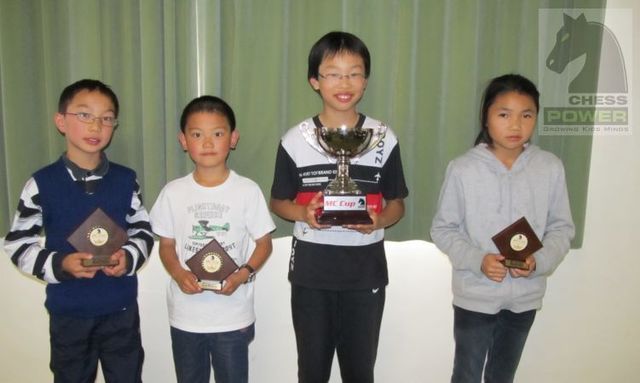 Kings Championship Division Winners
From left: Kevin Guan (2nd Place), Allen Fan (3rd Place), William Zhang (1st Overall Champion), Sarah Yan (Best Girl)