Joseph Teofilo from the Wairarapa, who has participated in past Chess Power National Finals and Chess Power Champions Trophy events including October this year, was awarded wairarapa Maori male Junior Sportsman of the Year and the Peoples Choice trophy for his achievements in chess both regionally and nationally.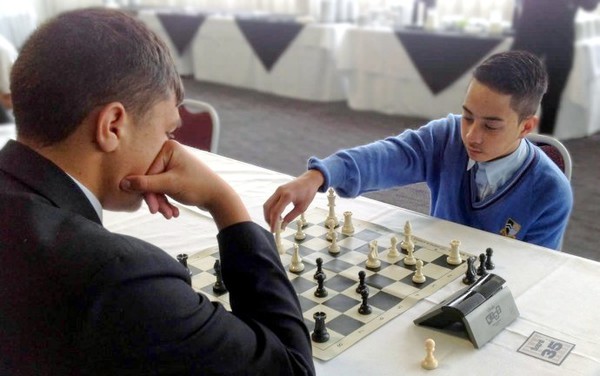 Joseph Teofilo at the Chess Power Nationals 2015
From Joseph's achievement at this regional awards evening, it has put a spotlight on chess and we're hoping this will encourage more of our young to take part! 
Thanks for all you do Paul, you and your team do a fantastic job, and Joseph is certainly looking forward to the 2016 tournaments!
Regards,
Kim Teofilo
Useful links:
Josephs Chess Profile in Tornelo 
https://nzjunior.tornelo.com/players/joseph-teofilo
NZ Herald Article 
http://m.nzherald.co.nz/wairarapa-times-age/sport/news/article.cfm?c_id=1503412&objectid=11544643
Whaiora Wairarapa Maori Sports Awards 2015 Facebook page 
http://www.whaiora.org.nz/?q=events