What is the NZ Chess Academy™?
The NZ Chess Academy™ is a specialised chess training centre targeted at talented junior chess players rated between 300 and 2200+ (usually aged 7-16). The academy is designed to improve these players ratings' by at least 200 rating points in the subsequent 12 months from when they join the academy.
Saturday morning ONLINE "STAGE FIVE" Squad
Designed for players with 900 - 1600 rating points (Check your rating now)

View "STAGE FIVE" learning outcomes
"STAGE FIVE" - Taking enrollments NOW!
Sessions run over the school holidays.
Location:
ONLINE via Zoom
Meeting Time
4:00pm - 6:15pm Saturdays
Fee: $136/month
Your Coach: Paul Macdonald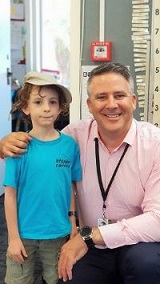 For bookings email paul@chesspower.co.nz or phone 021 0271 5577