View Champions Trophy detailed results
View Champions Trophy Chess Memories Photo Gallery™

View Champions Trophy Photo Album on Facebook
The Champions Trophy tournament for 2014 attracted 80 avid competitors to beautiful Nelson. The event was enjoyed by all as you can see from the lively photos.
Photos of the Winners and names are below. For the full photo gallery visit the Chess Memories Photo Gallery™.
Chess Power Staff
Paul Macdonald and Bruce Pollard were the Chief Arbiters for the day
Maryam Hassanasab was the Assistant Arbiter and Photographer.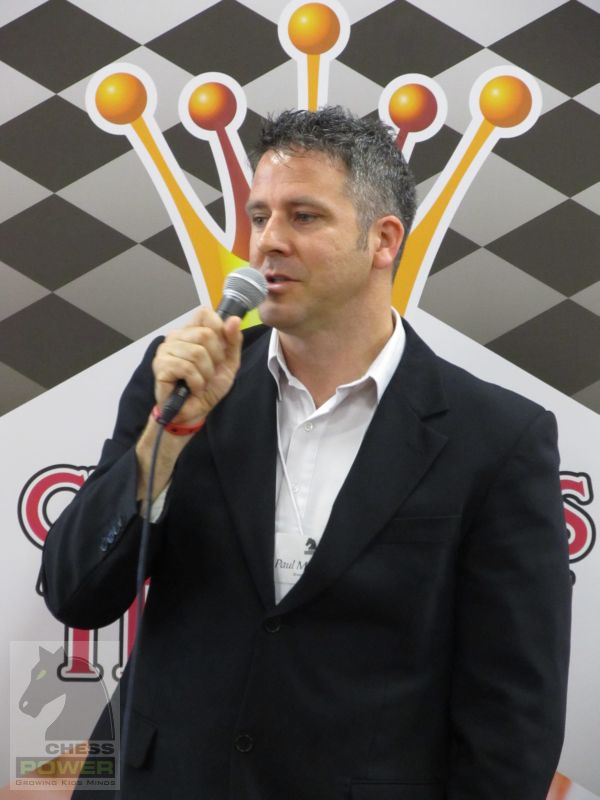 Paul Macdonald was the MC for the Day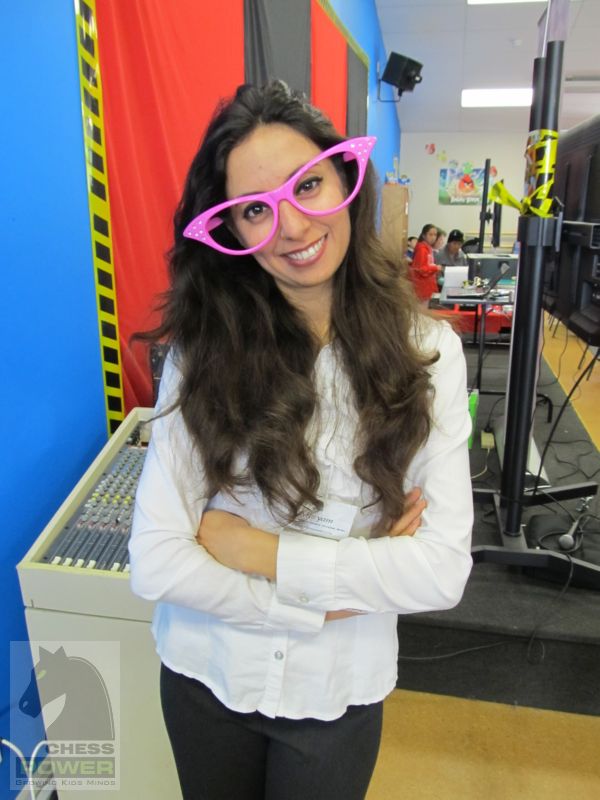 Maryam shows Chess has a lighter side too!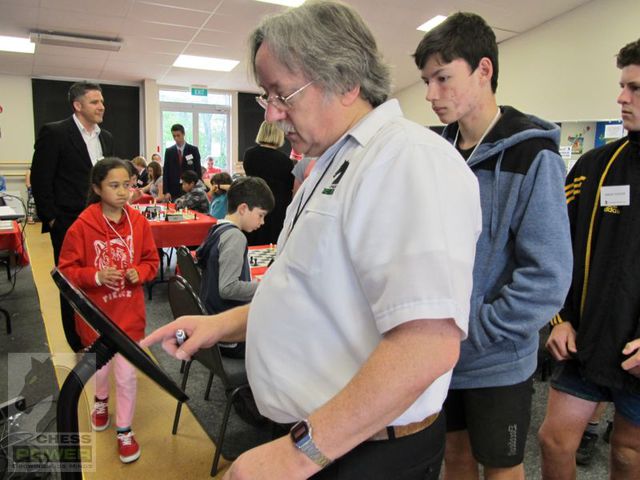 Bruce checks the results on the Bouncepad - our cool freestanding self-service tablet
The Venue
The event has held at Annesbrook, Nelson. Special thanks go to Ali and Ainsley from Nelson Venues for all of their wonderful support and assistance during the event. Further thanks go to the catering for providing all the meals for the day.
Sssh... Tournament in Progress!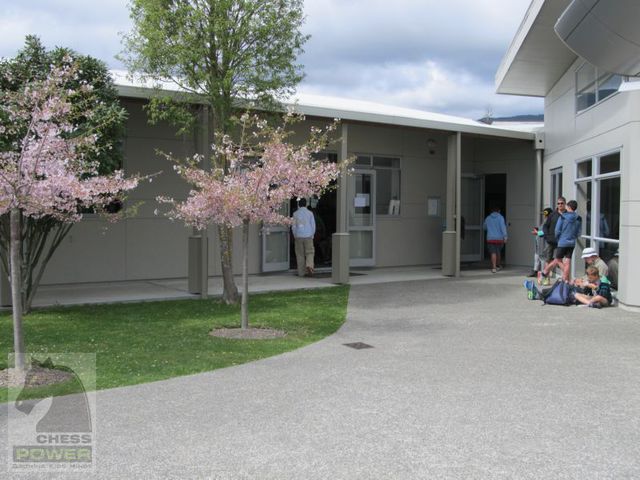 The tournament was held in a single hall at Annesbrook, Nelson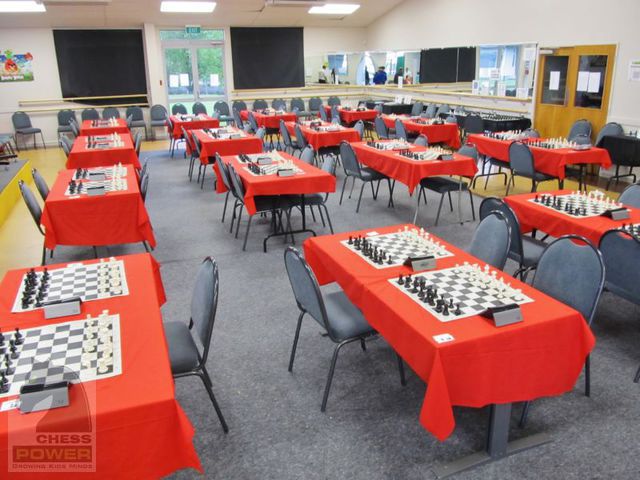 All the tables were decorated in bright red to signify the ChampionsTrophy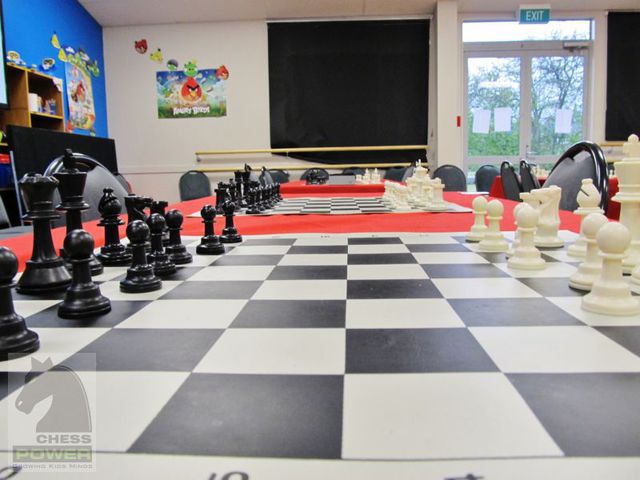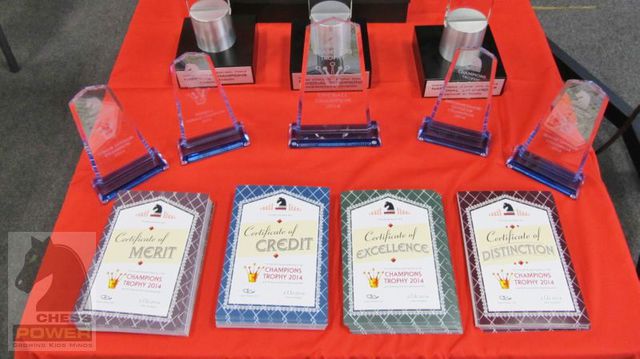 Performance Certificates & Trophies for the winners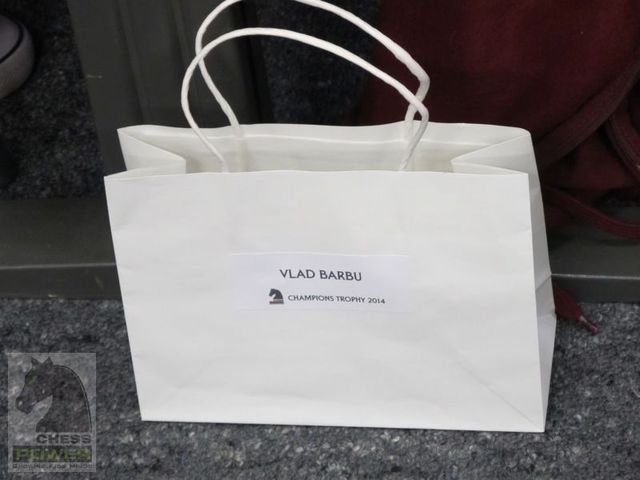 Each participant received a personalised Goody Bag
(A name badge, a Champions Trophy pen, a Chess Ratings Wristband and a chocolate fish!)
Games in Progress
There were many tough battles that attracted much attention.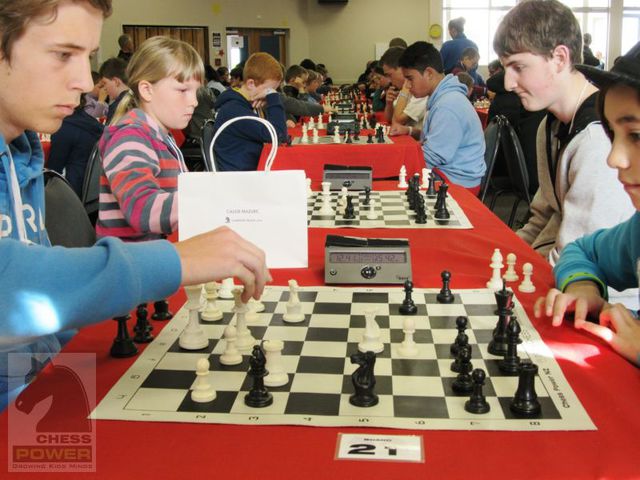 Caleb Mazure vs Gabby Holland: Caleb doesn't take any chances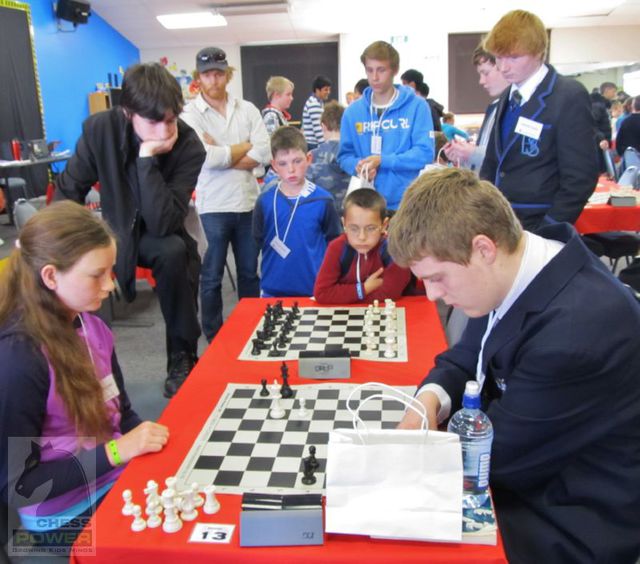 Seth Whittington vs Aster Harmonie : Size and Gender mean nothing when it comes to Chess!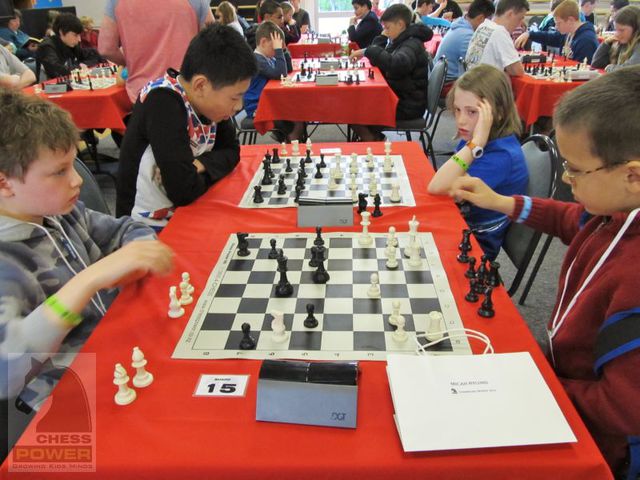 Micah Nyland vs Regan Cross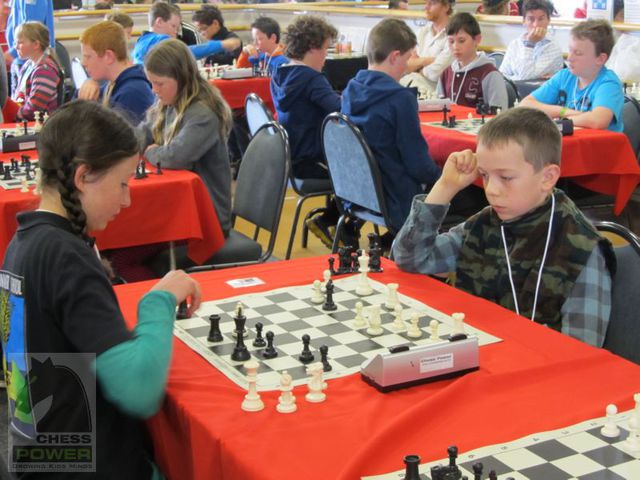 Timothy Nylund vs Georgina Lightfoot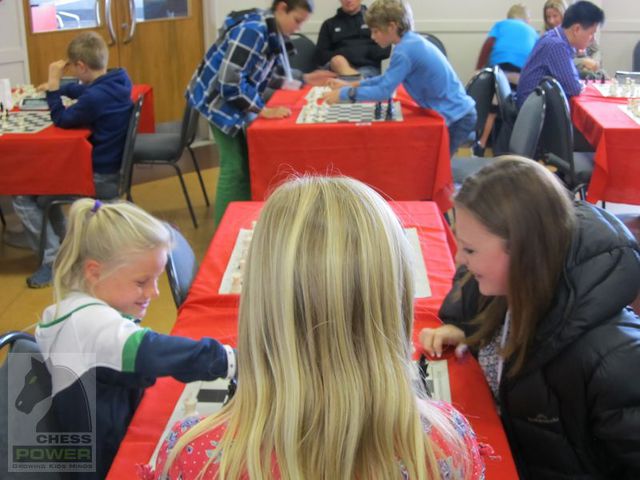 Girls having fun with Chess - Anastasia Brown is on the right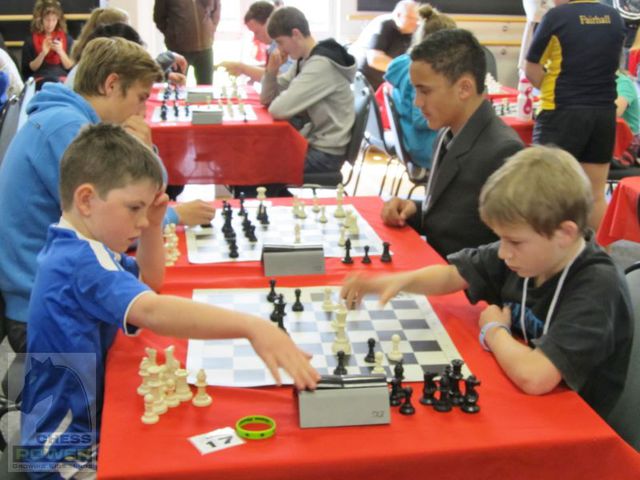 Power Chess - Euan McDougall vs Findlay Lister
This was one of only two losses for Euan in what was an outstanding performance by both players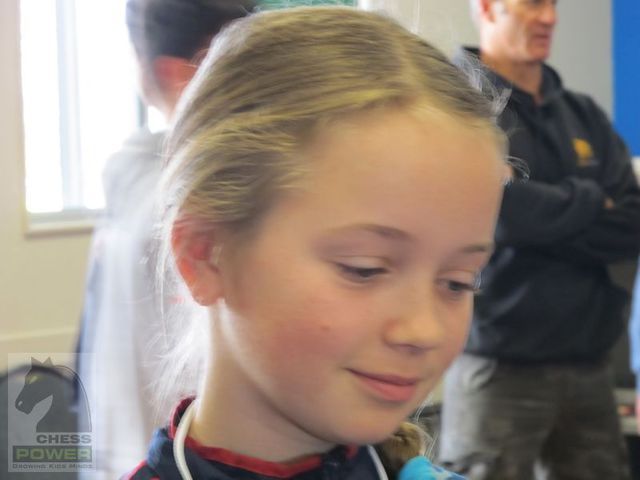 Jasmine Podmore smiles as she observes a game in progress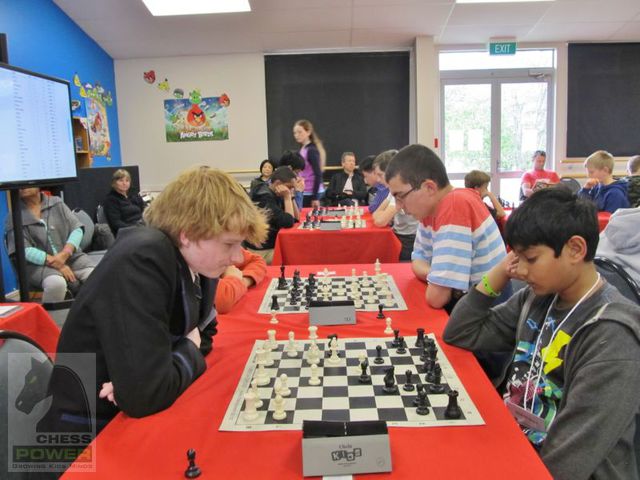 No 1 Seed Timothy Rains takes on Videsh Babu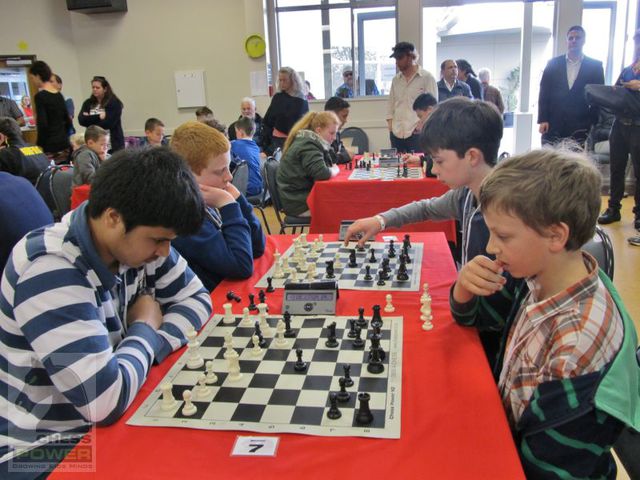 Kashyap Choudhary puts pressure on Iain Sweatman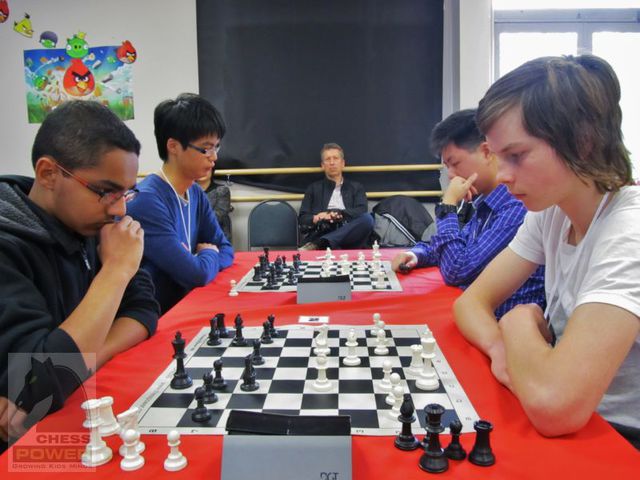 100% focus for Miro Star and Rishit Patel as they battle on Board 2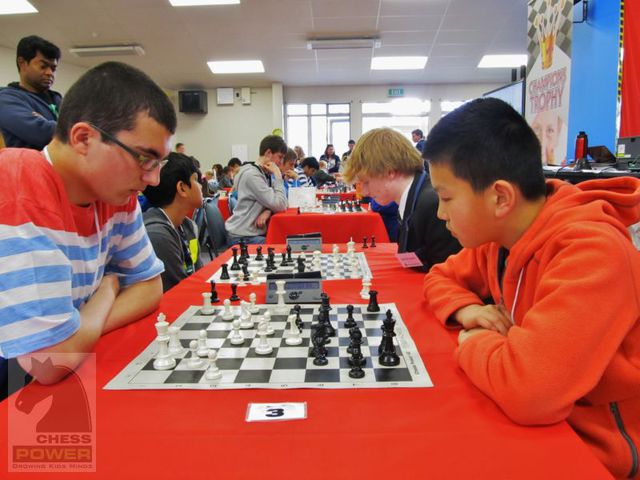 Red Everywhere! Vlad Barbu takes on Louie Wei on Board 3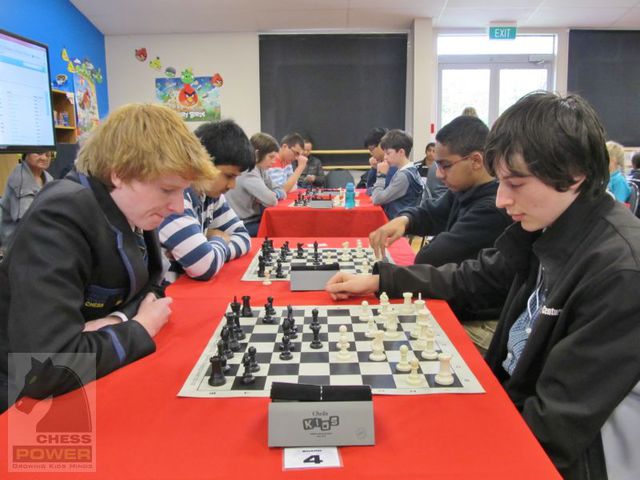 Tim Koorey searches for a break-through against Timothy Rains' solid setup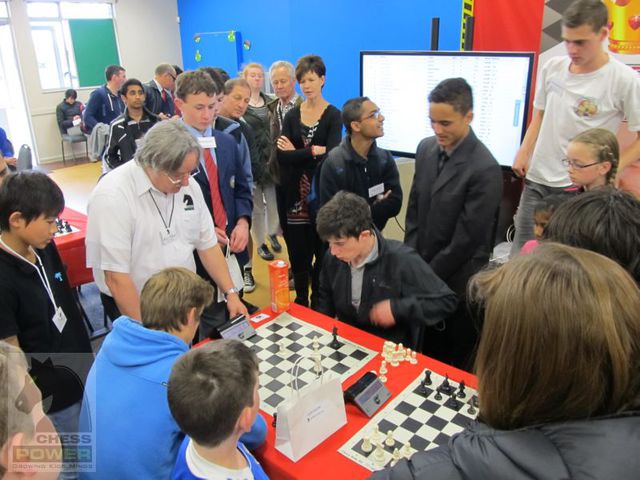 Many games turned into exciting time scrambles!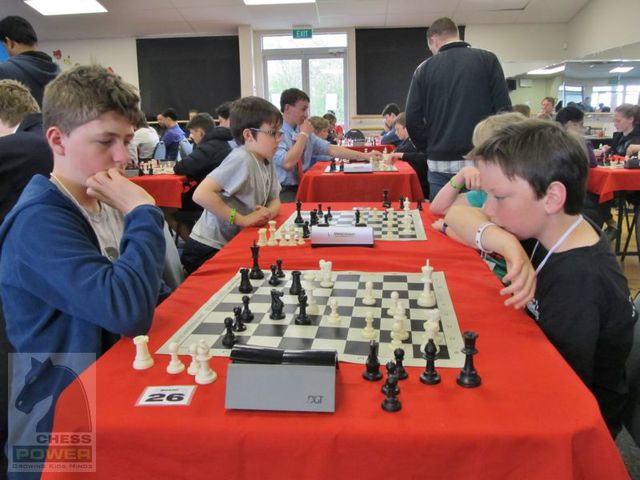 Tense moments in Liam Hasse vs Oscar Sheppard-Morrison. The game ended in a draw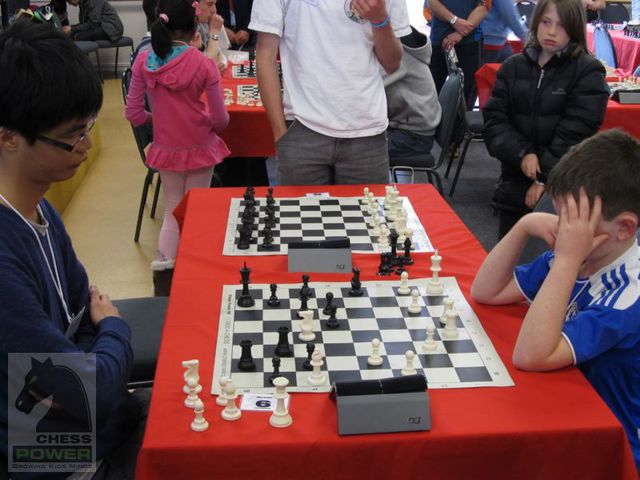 Findlay Lister plays courageously against Eric Chow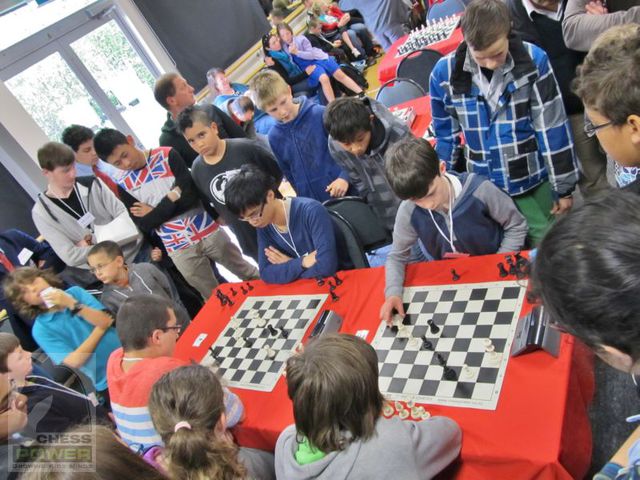 One of the games of the tournament - Eric Chow vs Vlad Barbu. It ended peacefully in a draw.
The Caterers were kept busy all day
Players had meals throughout the day to keep their energy levels up. And parents ate to calm their nerves!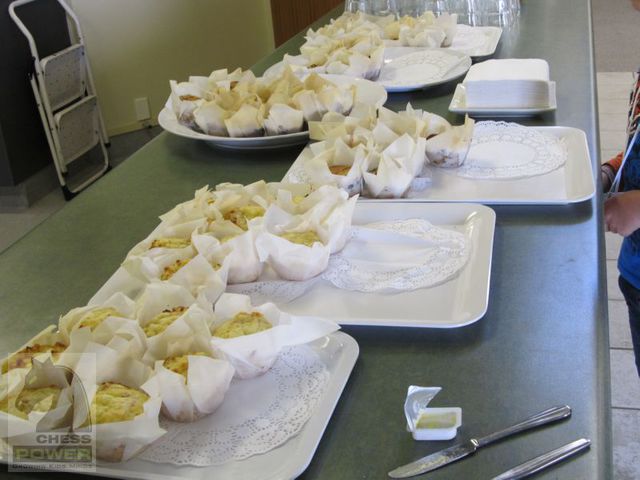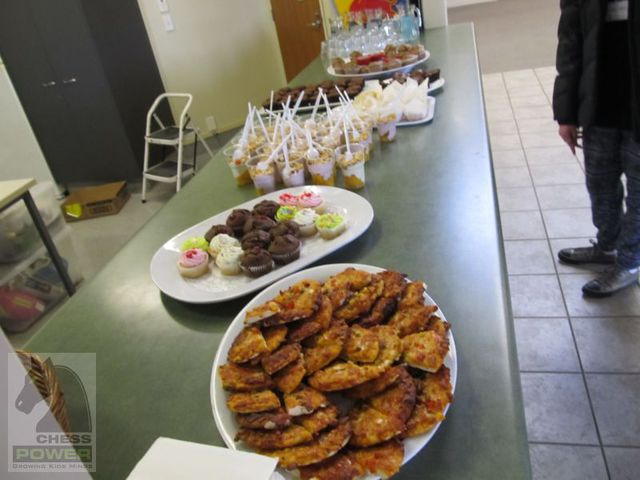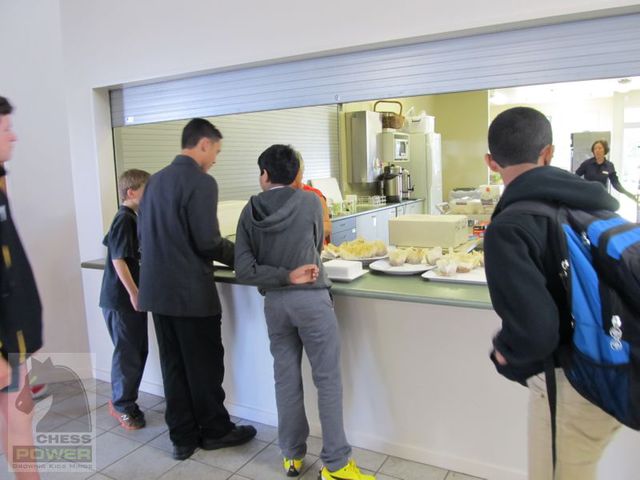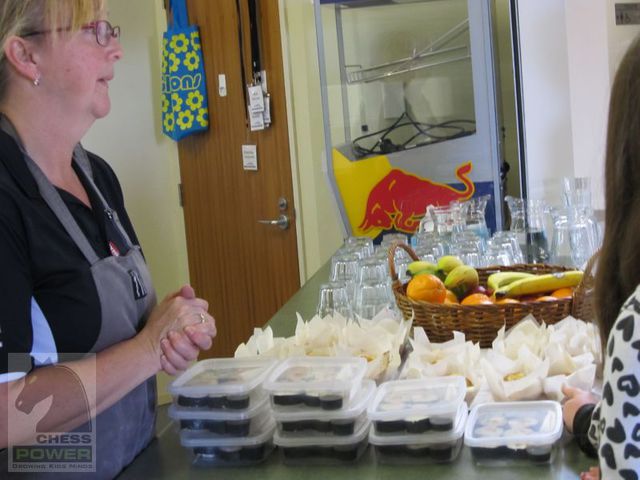 The Puzzle Station kept busy minds active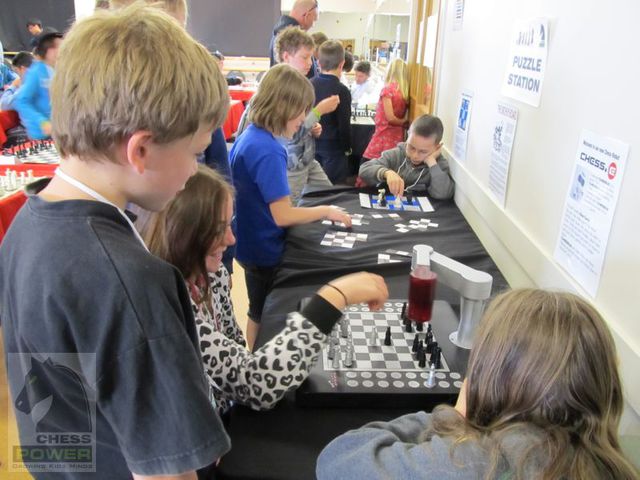 The Knights Crossing & Chess-e The Chess Robot in action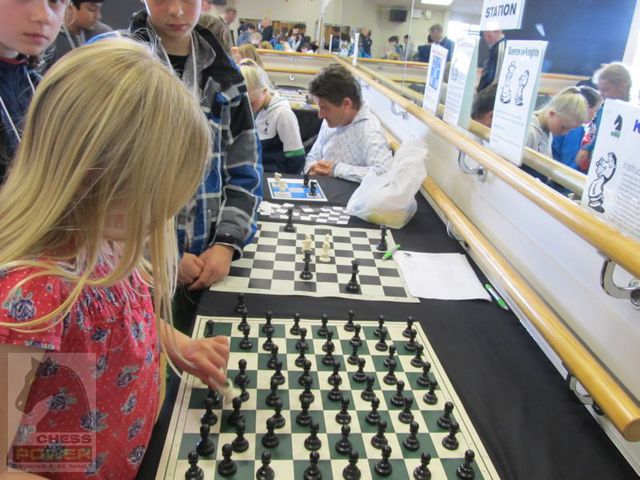 The Knights Tour is always a challenge!
Players Take a Break in Beautiful Annesbrook Surroundings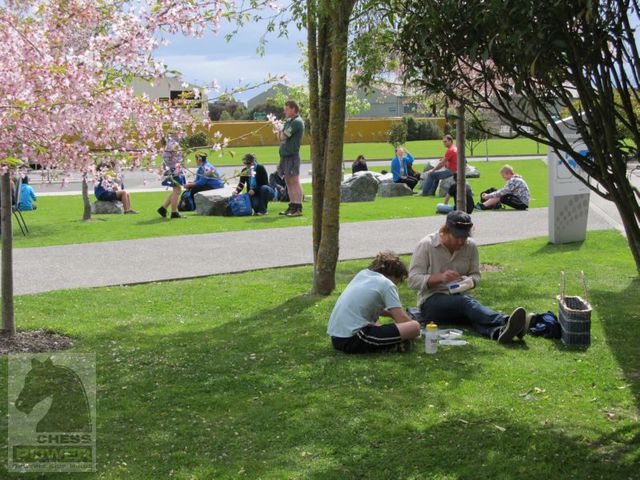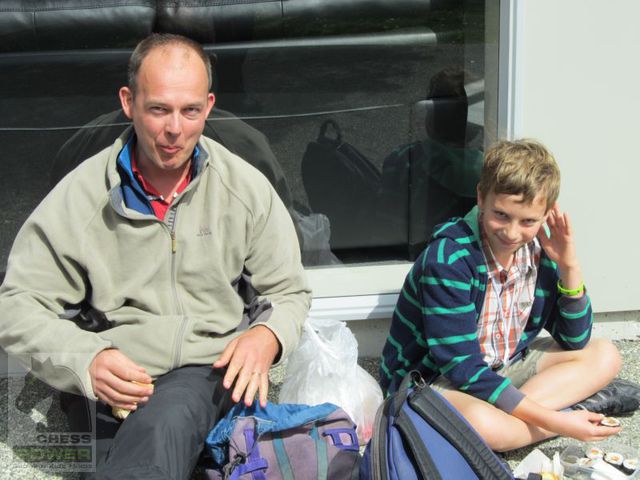 Iain Sweatman enjoying lunch with his Dad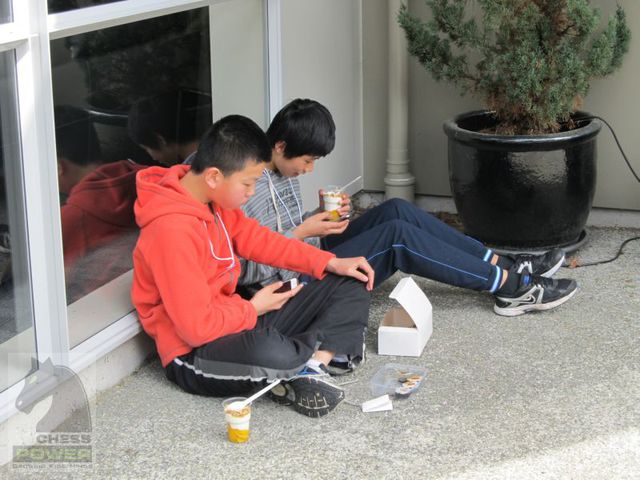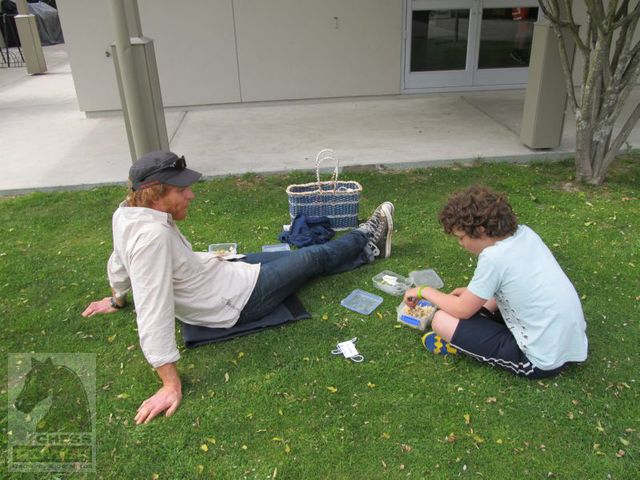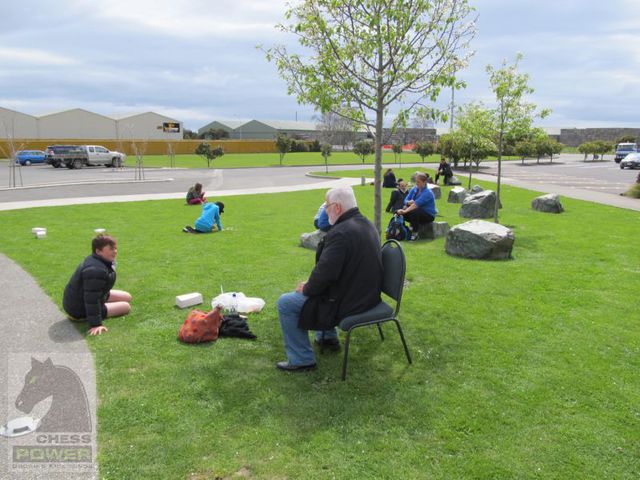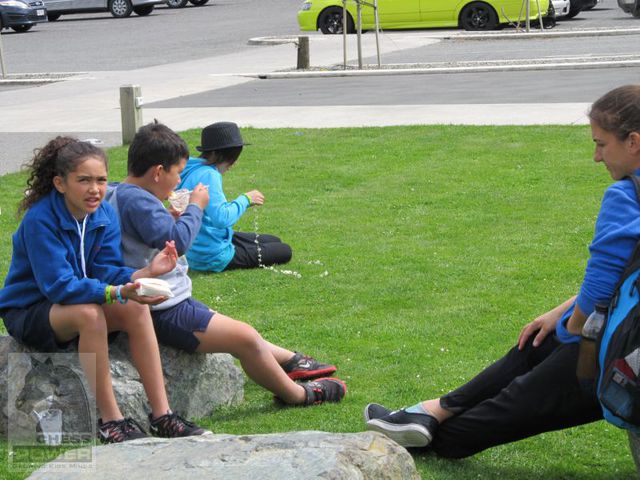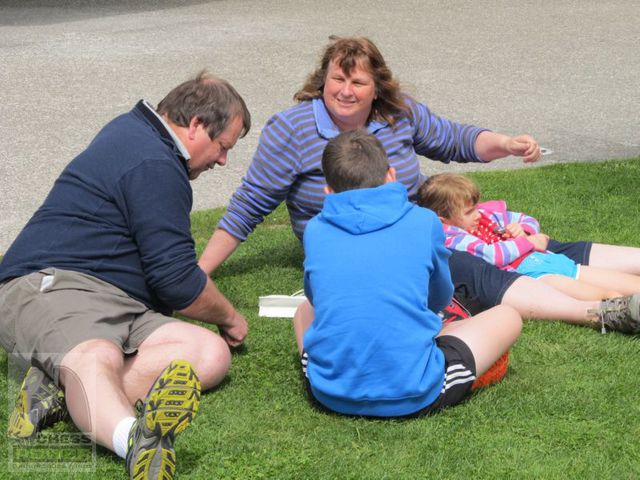 Fun Tower Building!
Players formed teams of two to see who could build the tallest tower in 2 minutes!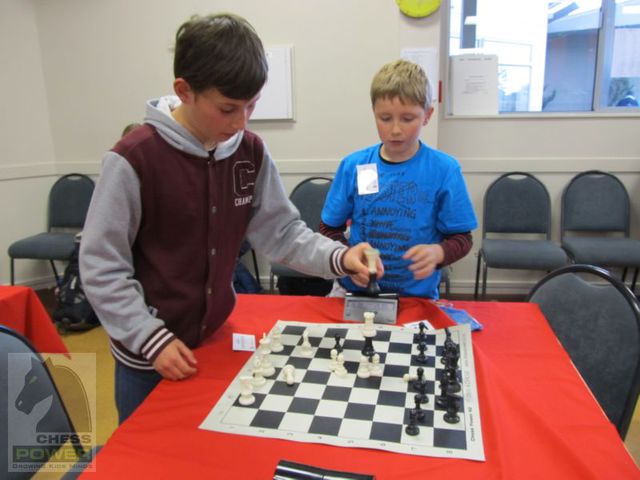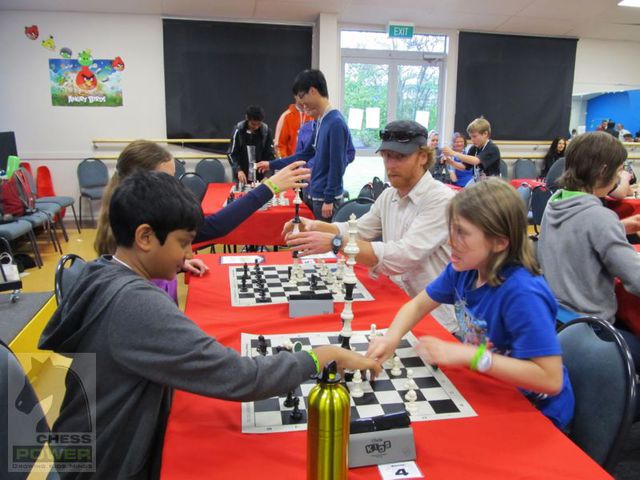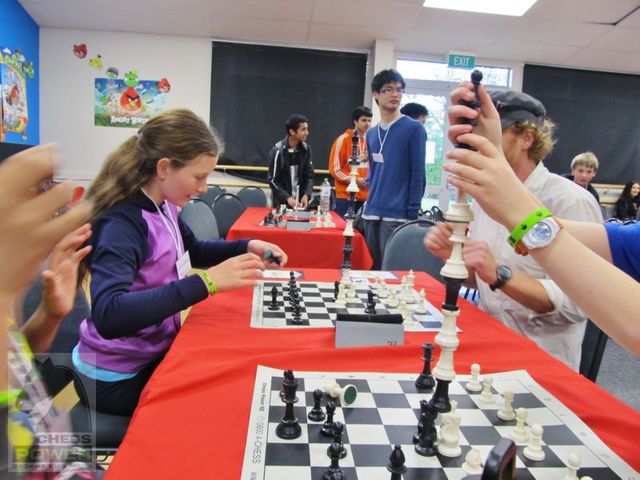 Award Winners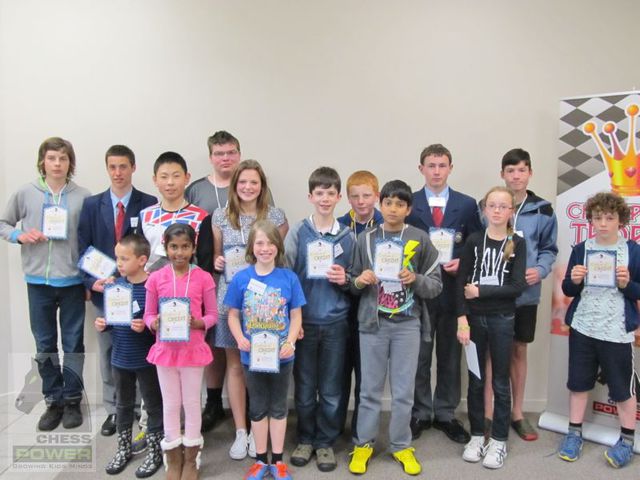 Credit Award Winners - 5 or 5.5 points from 9 games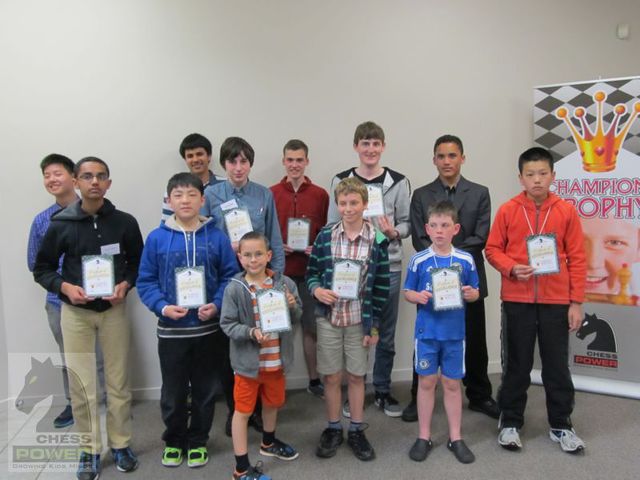 Excellence Award Winners - 6 or 6.5 points from 9 games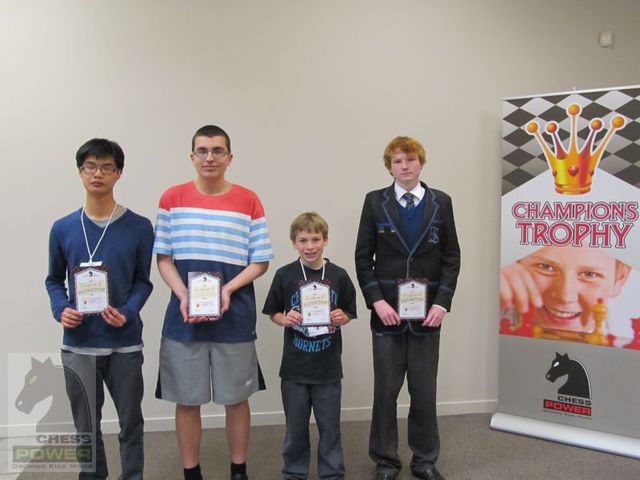 Distinction Award Winners - 7 points or more from 9 games
From left - Eric Chow, Vlad Barbu, Euan McDougall & Timothy Rains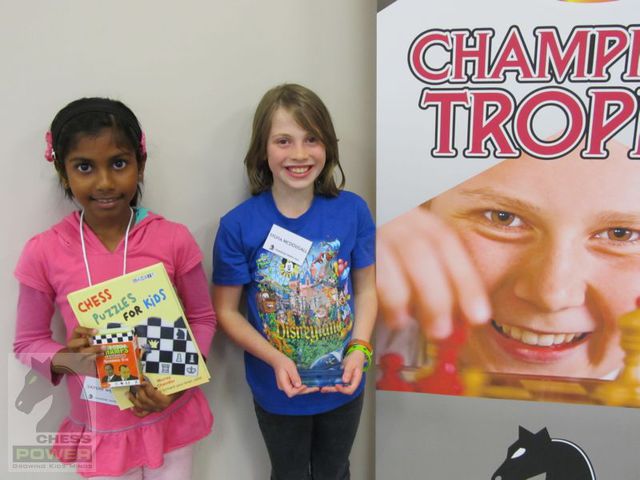 Best Girls
From left: Sayuni Weerasiri (2nd Best Girl on tie-break), Sylvia McDougall (Best Girl on tie-break)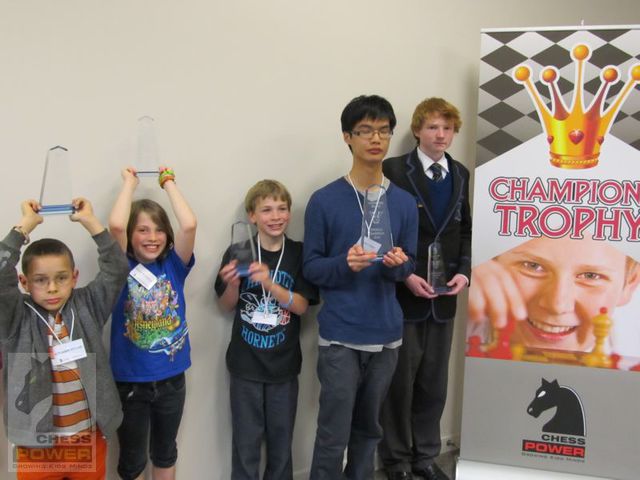 Trophy Winners
From left: Benjamin Nylund (Best Junior), Sylvia McDougall (Best Girl), Euan McDougall (Best Intermediate), Eric Chow (Tournament Champion), Timothy Rains (Best Senior)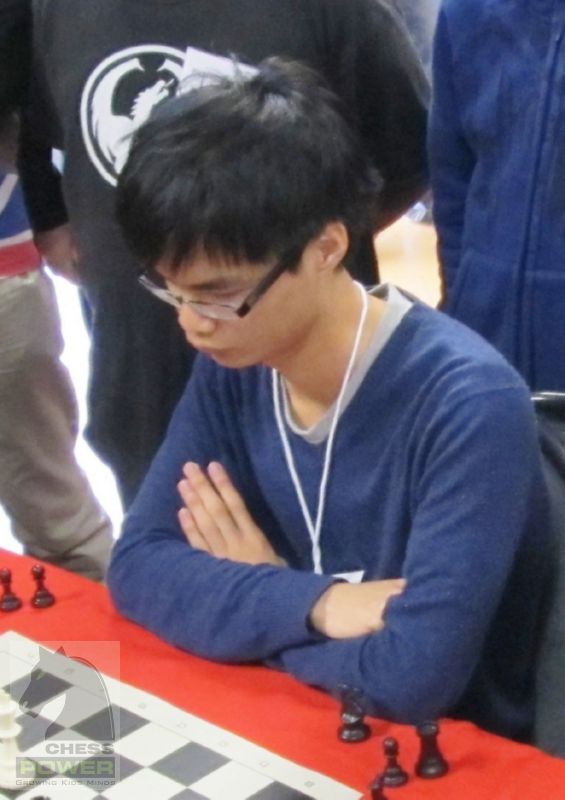 Overall Champions Trophy Champion 2014 - Eric Chow
View Chess Memories Photo Gallery™