Queen's Cup FAQ
The Queens Cup Chess Tournaments are a great way for girls to get involved in chess in a safe, friendly environment with like-minded girls. If you are new to chess the Queens Cup is an ideal starting ground for getting involved in Chess tournaments.

The Queens Cup is a regular event held in Auckland every two months!
Queen's Cup Chess Tournaments offer these great benefits:
All girls get to play other girls at their own level. The way this works is that if a girl loses their first game they play another player that has also lost their first game. And so on.
Girls that lose games, are more likely to eventually win a game as the tournament progresses, even if they are a complete beginner.
New players can enter the Dames Division where only beginning girls taking their first steps in Chess can play
Each girl is guaranteed a total of at least 5 games on the day or 6 games is there is an even number of players in their division
Each girl receives a Certificate recognising their achievement
Exceptional girls are rewarded with trophies
Prizes can be won for various puzzles on the day
The entry fee is $25 per girl 18 years and under
For a girl, winning your whole division at the Queen's Cup gives you some great benefits:

winning a trophy you get to take home and keep
the opportunity to move up to the next division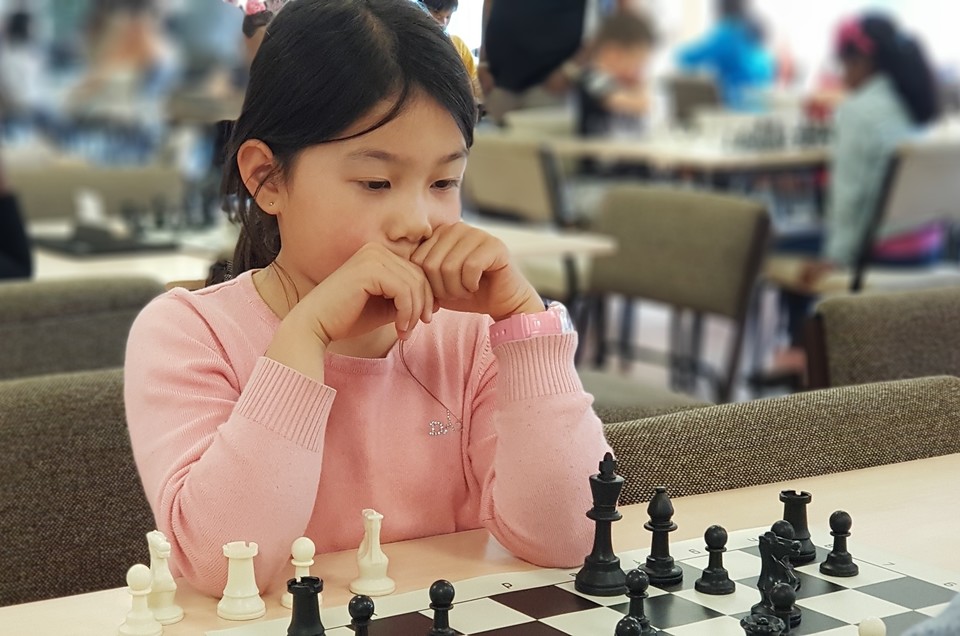 View our FAQs below to understand all the rules, qualification criteria and tournament format.
Check out our upcoming Tournaments to find a Queen's Cup tournament your daughter can enter.
View or Facebook page for photos of previous events.
If you would like to enter, check our Upcoming Tournaments page and select a Queen's Cup event on a date that suits.
Find out about the format of the Queen's Cup tournament including Registration Timing, Tournament structure, the points system and divisions within the tournament

Details of how to reserve your place

The entry fee is $25 (inc GST) per player, per event.

All players must complete an entry form at the start of the event. Photographs may be taken of each event and published in the local or state media, website, newsletter, magazine or used in future advertising materials.

The arbiter for each day will clearly explain all rules before the start of play. It is expected that there will be a proportion of girls in every event who have minimal tournament experience.

Trophies are awarded for winners. Medals are awarded for 2nd and 3rd overall. The top players qualify for the Premier division of the Queen's Cup Championships and the Champions Trophy!

The Queen's Cup Championship has a Premier Division and various Open Divisions. The winner of the Premier Division of the Queen's Cup Championship is crowned Queen's Cup Champion and their name is engraved on the Queen's Cup.