CHESS POWER CHAMPIONS TROPHY 2018
The Champions Trophy is an annual event aimed to find the best individual junior chess player in New Zealand.

To qualify for the event, you must either:

Not lose a single game in any Auckland Cluster event
Come 1st, 2nd or 3rd in your division in any Chess Power Regional event (minimum of 4 points)
Be the top girl in any Chess Power Regional event (minimum of 4 points)
Come 1st, 2nd or 3rd in the Kings division of any Sarapu Cup

"Many thanks to you and your team for the superb organisation of the tournament on Saturday - a really great day :) My son really enjoyed the games he played and really enjoyed the day."

Madelaine - Gifted Children Team Leader

Click here to find out all the details of the event including attire, parking, directions once you arrive, meals on the day and prizes.

You do not require a team or involvement with your school to enter the Champions Trophy. Entry into the Champions Trophy is direct between the individual and Chess Power. Note though Champions Trophy invitations may be distributed via your school.

The Champions Trophy gives a channel for talented kids that may or may not have a talented team. So they can still participate in a National event despite not having a school team backing them.

The Champions Trophy is an individual event. It is run as one large Swiss Tournament so Juniors can get to play Seniors etc. However prizes will be awarded based on division. There will be five trophies:

The Champions Trophy (Overall Champion)
The Champions Trophy (Overall Female Champion)
The Champions Trophy (Junior Division Champion)
The Champions Trophy (Intermediate Division Champion)
The Champions Trophy (Senior Division Champion)

Tournament Format

15 minutes + 5 seconds/move per player. 9 rounds.

Tournament Fee

$40 if paid by 28 September 2018

$50 if paid later than 28 September 2018
Final date for registration and payment is 19 October 2018
View the photos from the Champions Trophy 2017 event
View the Champions Trophy Qualifiers to date
Tournament Registration
If you have qualified your name will appear in the list above. You will need to RSVP confirming your attendance prior to 19 October 2018 by sending us your completed registration and your entry fee.

We will contact you on receipt confirming acceptance of your registration.

If you are still stuck, please email your entry to championstrophy@chesspower.co.nz including:

The division you are representing (Junior, Intermediate or Senior)

Your School

Your Gender 

Your Date of Birth

View the official tournament page
(includes list of registered players to date)
Accommodation
We will advise accommodation details when they are confirmed.
---
Catering
Catering will be provided on the day for participants only. If you do have children with allergies, we recommend they bring food with them that is safe.
Further Questions?
If you have any questions about the Chess Power Champions Trophy, please fill in the enquiry form below or email championstrophy@chesspower.co.nz.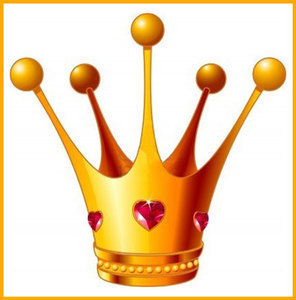 Venue: De La Salle College
De La Salle College
81 Gray Avenue
Mangere
Auckland

Phone: 09) 276 4319

Website: delasalle.school.nz